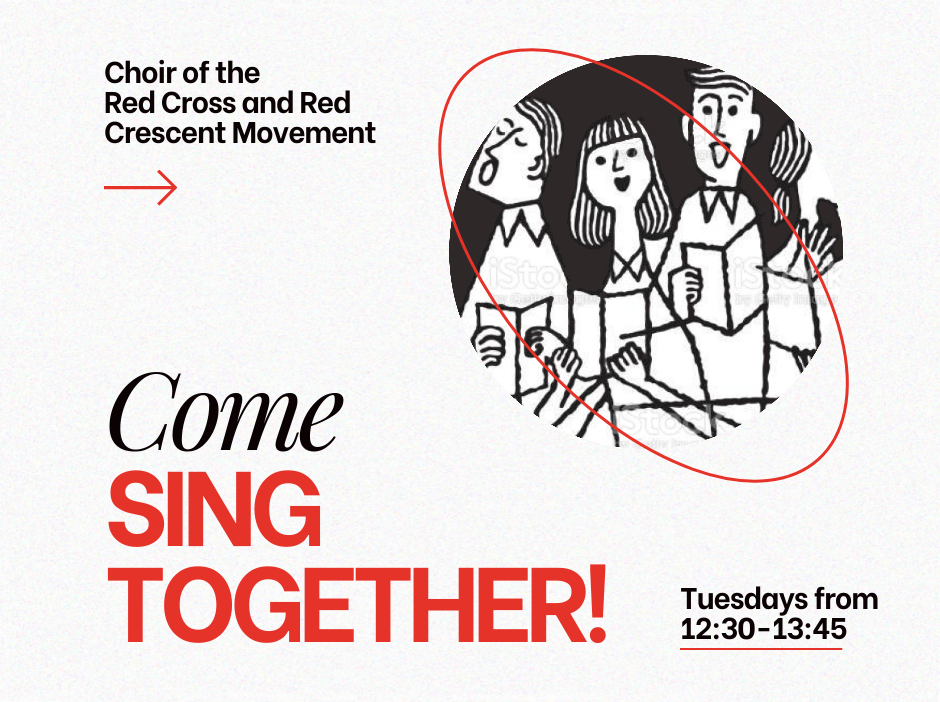 Choral workshop, the pleasure of singing!!
Vocal warm-up (breathing techniques, vocal technique)
Preparation of three easy choral pieces
VOPA (Vocal Painting) choral improvisation.
Vocal Painting is an improvisation technique created by Professor Jim Daus Hjernøe at the Royal Conservatory of Music in Aalborg, Denmark.
With 75 Vocal Painting signs, the conductor can lead the choir without any verbal/written intervention. VOPA liberates the voices and the souls of choristers as they share responsibility for the musical process.
Dates: May 31st; June 7th, 14th and 21st at the ICRC.
The room will be announced a few days before each session 
Participants will have access to this material online :
Scores in PDF
Mp3 melodic guides (Virtual singer) to reinforce what we learned in the session. They are helpful audio files.
The MW player (MyriadWeb) web interface for individual practice with several features such as volume control for each track/voice and the possibility of playing in a loop
Registration Fee
Sfr. 60.- for four sessions and the material provided via the website
Once the registration form has been completed, you will receive an automatic email with the payment information and the access link to the scores.(Please add a.lavalley(at)choraltime.ch to your address book).
For any questions please use the : contact form